God the father and the Immaculate Virgin
Author: Luca Mombello
The Apocalypse of St John contains a verse which says: "And there was a woman clothed with the sun, and the moon under her feet, and on her head a crown of twelve stars." This description alone is considered inadequate. The author makes use of the rich symbolism of the Litanies Lauretane, prayers in honour of the Blessed Virgin, and combines them with a series of inscriptions; these elements are still considered necessary for a correct understanding.
The enclosed garden, a fitting sign of chastity, the rose bushes and the white lilies, typical flowers symbolising Our Lady, and the water source.
The painting is very interesting from a iconographic point of view.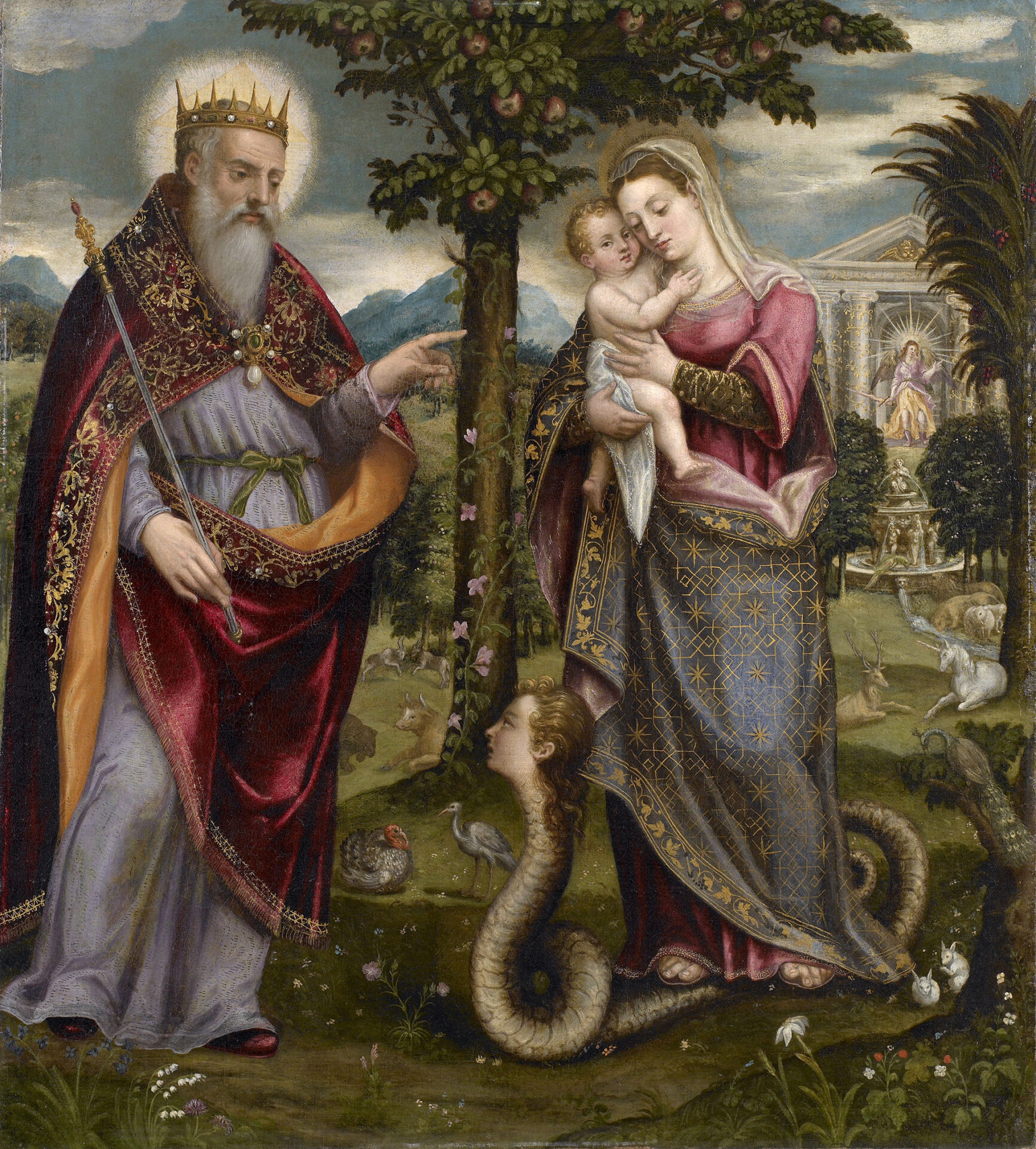 You may also be interested in: